Why Choose Us
InHome Physical Therapy offers mobile physical, massage, and exercise therapy to Edmonton & Calgary patients in the convenience of their own homes. Whether you lead a busy lifestyle or have mobility issues, InHome Physical Therapy's flexible service meets the unique needs of all patients. With appointments available at most times of the day - including evenings and weekends - we have the ability to work around any schedule.
Athletes
At InHome Physical Therapy & Massage we understand the demand and intensity.
Seniors
Seniors today want to maintain an active lifestyle as long as possible.
Busy Households
With the pressure of work and maintaining a home, there is less and less time.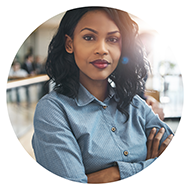 Busy Professionals
With a strong commitment to your professional role and scheduling constraints.
Common Conditions
We Treat:
Please feel free to contact us.
We're super happy to talk to you. Feel free to ask us anything.