Why Choose Us
InHome Physical Therapy offers mobile physical, massage, and exercise therapy to Edmonton & Calgary patients in the convenience of their own homes. Whether you lead a busy lifestyle or have mobility issues, InHome Physical Therapy's flexible service meets the unique needs of all patients. With appointments available at most times of the day - including evenings and weekends - we have the ability to work around any schedule.
Athletes
At InHome Physical Therapy & Massage we understand the demand and intensity.
Seniors
Seniors today want to maintain an active lifestyle as long as possible.
Busy Households
With the pressure of work and maintaining a home, there is less and less time.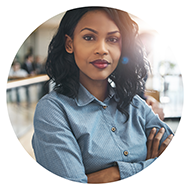 Busy Professionals
With a strong commitment to your professional role and scheduling constraints.
Common Conditions
We Treat:
Happy holiday
season from all of the InHome Therapy team.
Kim Furlong came to me in 2018 as I was recovering from sepsis and my second open heart surgery. My family and I enjoyed her empathy, her teaching skills and her physio expertise. We were delighted that she is back Spring 2019 from maternity leave and is able to teach me gym skills to build my strength from muscle loss after my third surgery and a stroke. Welcome back Kim !Sheila Brown (71)
My father who suffered great hip pain before and even after they were replaced was at wits end. I contacted Erik and he suggested a consult. After talking my dad decided to go ahead and see how Erik's treatment suggestion might help him and alleviate his discomfort. After only a couple sessions he began to see improvements. Pain subsiding plus strength and flexibility increasing. Took a while but he's cane free and as he says "as good as a perfect health 74 year old might feel !"Thx so very much Erik!!
Keosh comes to see my mom at Kipnes Centre. She is always talking about how much fun they have together. I had an opportunity to meet him recently. He brings swing music with him. This is such happy music and it resonates with Mom - she loves it. Keosh is special. Mom doesn't even know she's having physical therapy as they laugh and joke their way through the exercises. Thank you Keosh!
I had a family member that was older who lived in Edmonton that had a hip replacement. He wasn't comfortable to be driving at his age especially in the winter conditions and we heard about InHome Phyiscal Therapy and figures this could be a great way to help out with his recovery. Erik and his team were amazing helping out with this transition and recovery. His rehab was exceptional, not only did he have a speedy recovery but he loved having the personal staff interaction in his home. I would highly recommend the company for anyone needing support at home, even if you are capable of getting to a physio office having the one on one support time at home is well worth it.
InHome has over a decade of experience working with clients on their mobility needs in their living environment. They go to people's homes, seniors housing, assisted living and long term care facilities as well as hospitals. If you or someone you love is struggling to get into treatment this is the service for you!
I would to finally take the time to compliment all the team at InHome Physical Therapy. My aunt had a stroke about 3 years ago and has post stroke side effects which has effected her walking as well as left side discomfort and immobility. We have utilized the team at Inhome for Exercise, Massage and Physical Therapy. It has been about 2 years now since the team has worked with us; in this time we have needed to have about 4 assessments to accommodate the changes and needs of my aunt. This was always important for the team to regather and customize the physical plan to work with my aunt. We have also utilized the team's expertise and experience when we needed something, for example a left hand support and wanted advise and opinion. They have always been there for us. Further, each team member is not only educated and has experience, but each one has demonstrated very good communication with other healthcare members in my aunt's life. Most importantly, each team member has made a point to make a connection with my aunt, genuinely demonstrating excellent interpersonal skills which motivates her and makes her feel happier. Good Work!
Please feel free to contact us.
We're super happy to talk to you. Feel free to ask us anything.